BLOG ︎︎
a bit raw and unedited
Thank you Ville de Genève and Pro Helvetia for supporting this research trip.
---
Tuesday 18 August 2020

Nuuk - Kangerlussuaq - Ilulissat - Upernavik - Qaanaaq
day 11.

Going up north, whole day journey.
No updates today.
P.S currently there was not a big amount of human presence on my images, because of the COVID-19 situation, I stayed in self-quarantine for a week and got re-tested in the biggest hospital of Greenland, before heading to Qaanaaq. Qaanaaq is a small settlement of 650 people with a difficult access to heathcare. I'm happy to be virus free, to continue my journey without putting anyone in danger. :)

---
Monday 17 August 2020

Nuuk, Greenland
day 10.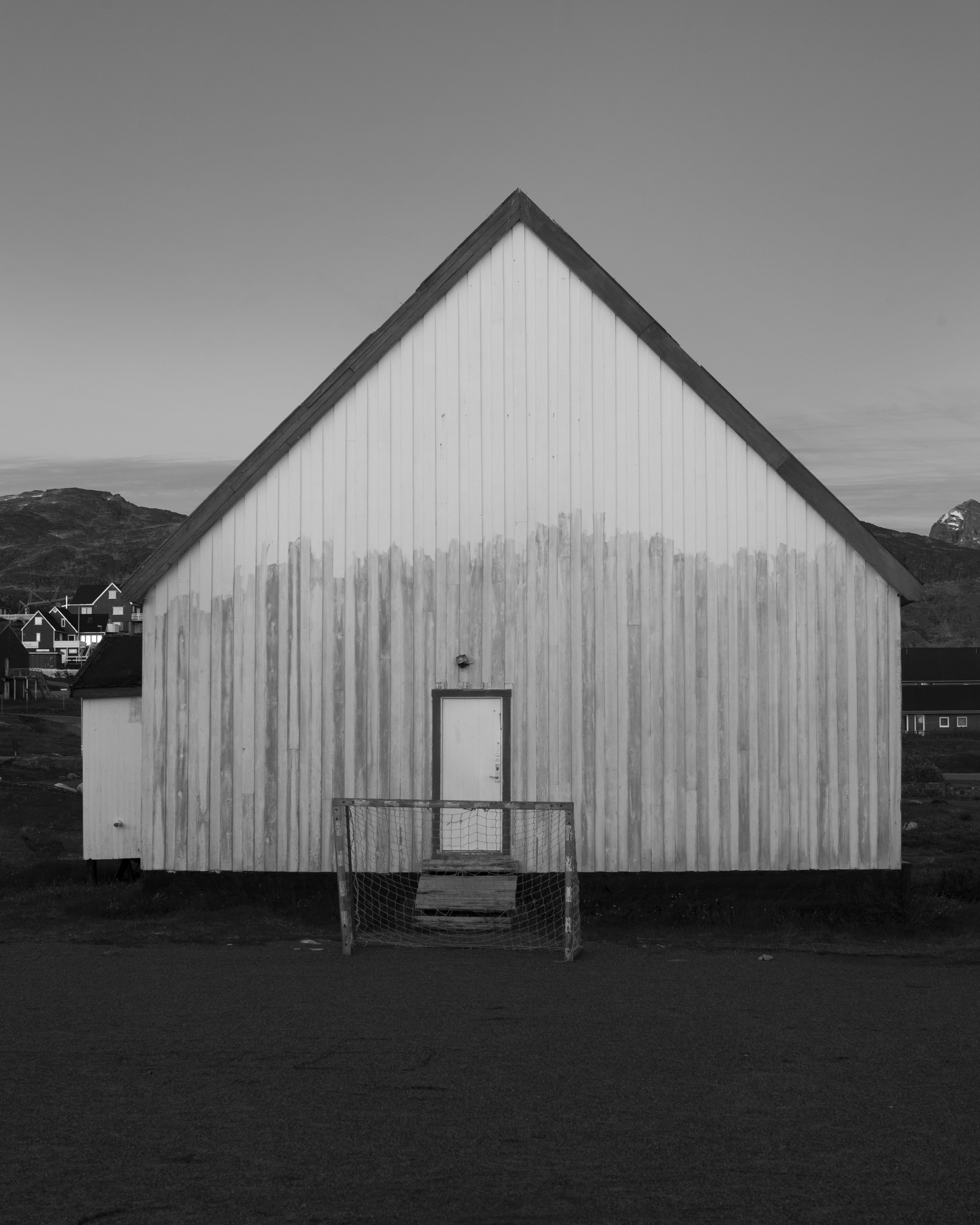 ---
Sunday 16 August 2020

Nuuk, Greenland
day 9.

Here the mountains are falling into the sea.
Here you hear your own heart beat.
Here you forget who you were.
Here the wind sings you lullabies.
There you're nobody.
Here you're alone.
---
Saturday 15 August 2020

Nuuk, Greenland
day 8.

< Northernmost sheep farm in the world.
The Greenlandic people are embracing climate change. For them is an opportunity to decrease their dependency of the Kingdom of Danemark. In the South, they started to develop agriculture, trying new cultures especially in UPERNAVIARSUK.

The Upernaviarsuk experimental farm is the Greenlandic government's research and training center for the agricultural sector. The farm is located approx. 7 kilometers east of Qaqortoq, and all transport to and from the facility is by boat. This takes place in an area in the outer fjord region, which is free of ice during the winter months, but often blocked by large quantities of pack ice during the spring.

The operation at Upernaviarsuk features agricultural research and training in a sub and low Arctic region. This covers a wide range of topics, focusing within the area of animal husbandry on the economically important area of sheep farming. Upernaviarsuk is developing systematic sheep farming methods, including activities within the scope of the Icelandic "Fjarvis" program and feeding research (source)

---
Friday 14 August 2020

Nuuk, Greenland
day 7.

Boat tour

Positive climate change? What's that about?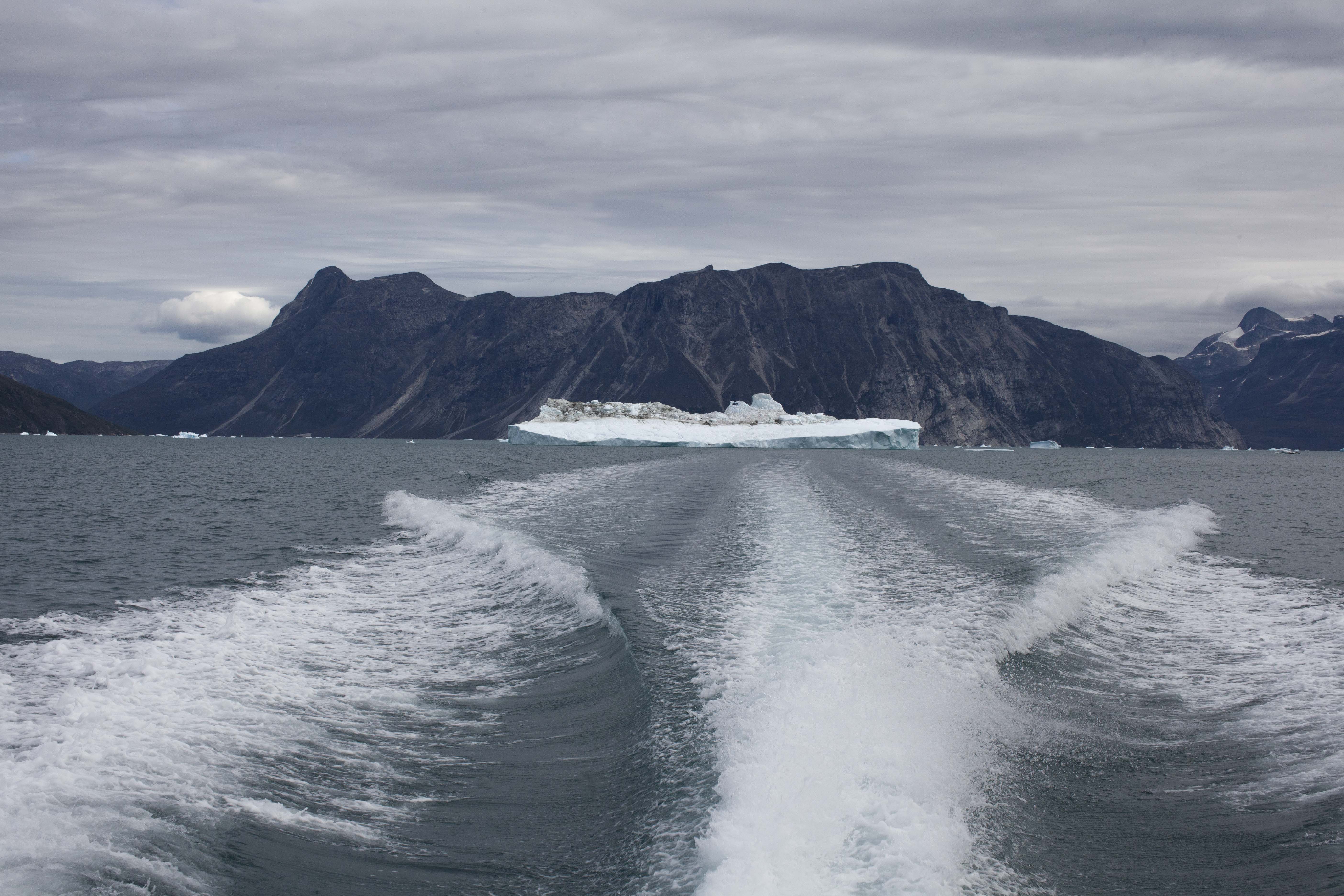 ---
Thursday 13 August 2020

Nuuk, Greenland
day 6.
In the port of Nuuk.
There are sailors singing.
The dreams that haunt them.
By Nukk's seashore.
There are sailors sleeping.
Like banners
Along the gloomy seaside.
Hommage to Jacques Brel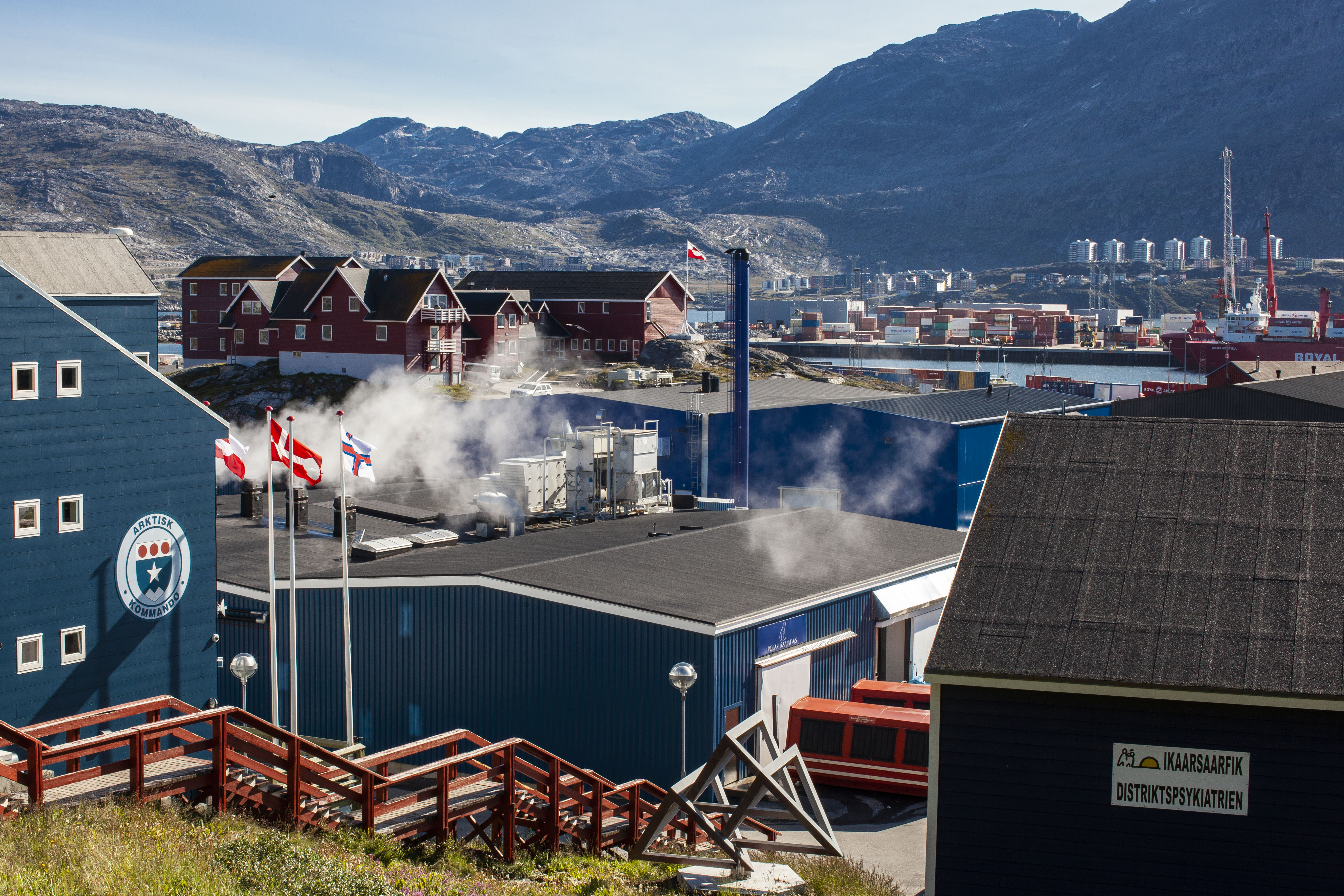 Nuuk Port and Harbour is the largest port in Greenland. The Government of Greenland has given Royal Arctic Line A/S an exclusive concession for the transportation of all sea cargo to and from Greenland and between the Greenlandic towns and settlements.

Today, fishery covers everything from small fishing boats to large trawlers. Nuuk Port is attractive to fishermen, and Nuuk is home to companies working in processing, sales, logistics, repair, supply and other service trades. Nuuk is also the home of the Ministry of Fisheries, Hunting & Agriculture, the Veterinary and Food Safety Authority, and the Customs Office.
Denmark contributes two thirds of Greenland's budget revenue, the rest coming mainly from fishing.

The Joint Arctic Command is a direct Level II authority in the Danish Defence. Joint Arctic Command's primary mission in peacetime is to ensure the Unity of the Realm sovereignty by monitoring the area around the Faroe Islands and Greenland. The command also handles tasks such as fishery inspection, Search and Rescue (SAR), patient transport and other tasks of social character.

As a result of the Defence Agreement 2010-2014, it was decided to close the two commands, Island Command Faroes and Island Command Greenland and replace them with the joint service Arctic Command. The command will act as the connection point and coordinator of cooperation between the armed forces and local authorities. Both Island Commands Faroes and Greenland were previously also components of the NATO Command Structure (NCS), but there is no confirmation that the new Arctic Command is in the NCS as well. (source)
---
Wednesday 12 August 2020

Nuuk, Greenland

day 5.

Be outside of my confort zone : check ︎ (soon back)
Here is my first ever podcast :
---
Tuesday 11 August 2020

Nuuk, Greenland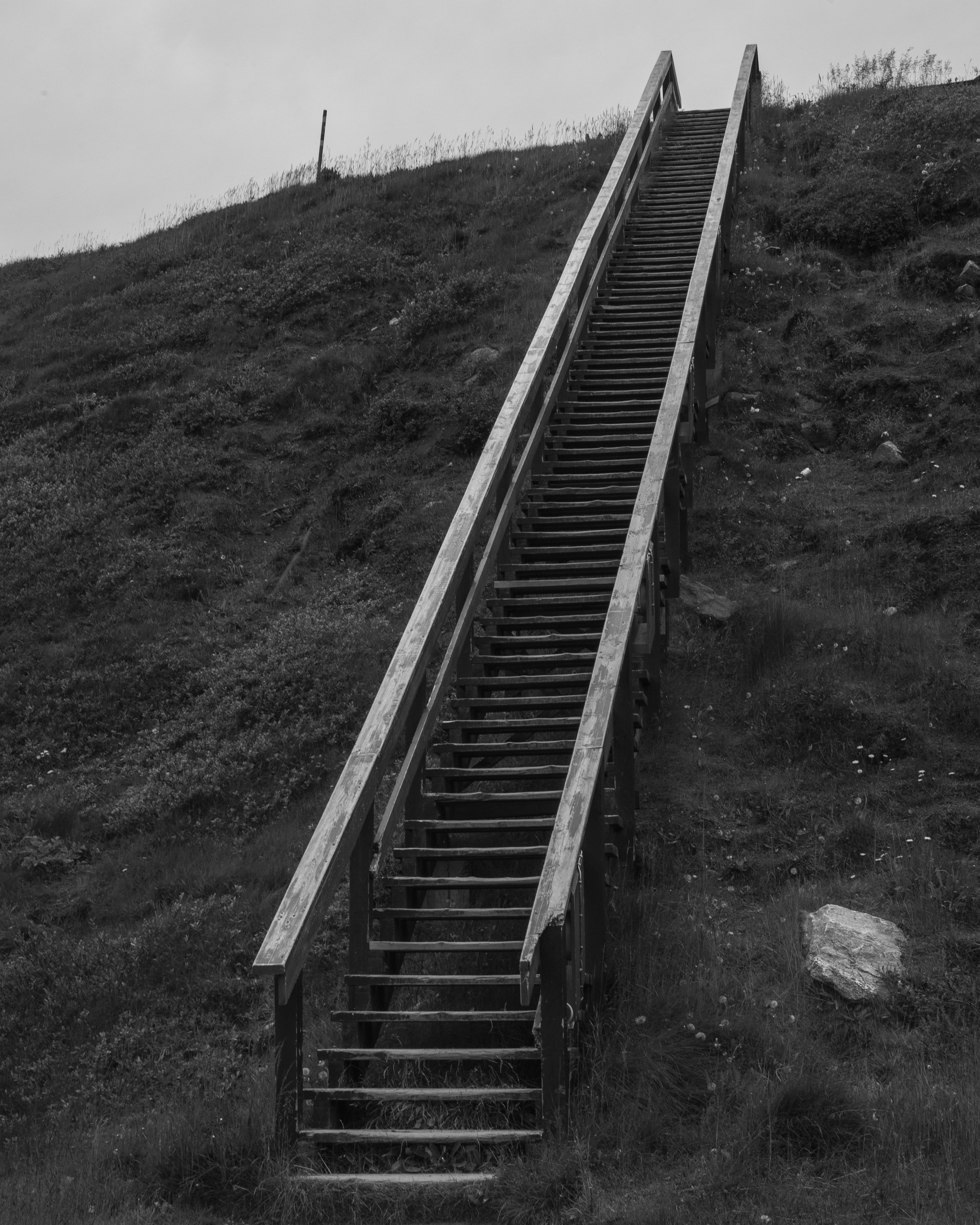 day 4.

Sometimes I think that life is a wild horse to be tamed, I try to force everything in a « logical framework ». I forget about my instincts, I just don't hear my inner voices. There is no way to control anything. I have to just experience, feel the breeze, be the breeze.

Being here alone is a privilege.
---
Monday 10 August 2020

Nuuk, Greenland
day 3.

Fjords, water and silence.
This city is full of a quiet energy.
Do the locals hide somewhere I don't know?

Architectural mess. Nuuk

---
View from Nuuk - flowting boats, antennas and ducks
Sunday 9 August 2020

Nuuk, Greenland
day 2.

National Indigenous Peoples Day, my neighbors proudly mounted their flag on their pole of their porch.

I just keep staring at the windows.

I try to keep this memories as clear as possible. The landscape that is in front of me is completely new to me. It's a mixture of a seascape in the mountains. Rocks and hills falling in the deep blue sea.
---
Saturday 8 August 2020

Nuuk, Greenland
day 1.

I just arrived, I have to stay 5 days in quarantine before re-getting tested for covid-19. I'll publish tomorrow my pictures of the view near-by the windows of my Airbnb.

I saw my very first iceberg and I cried.

It was my childhood dream and now I'm here. At already 4 years old I was fond of "the idea" of Arctics. I remember that my favorite cartoon show was
Pingu

& my favorite animal was harp seals. My mom found this drawing not long ago , of me on an iceberg playing with a seal.

Well, hello Greenland!